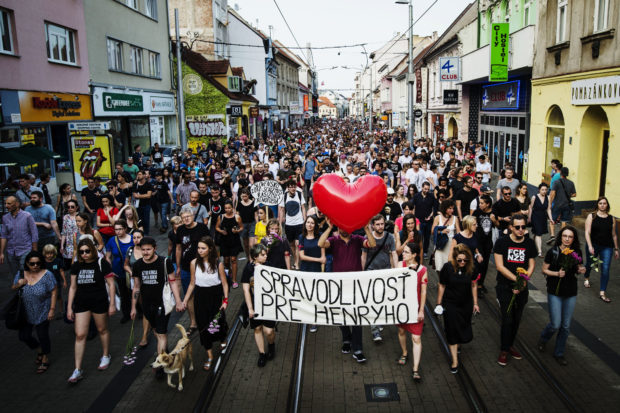 Thousands of Slovaks protested in Bratislava, Slovakia to support the call for justice of a Filipino expat Henry Acorda beaten to death by a young man believed to be a neo-Nazi. Henry Acorda, a 36-year-old Filipino living in Slovakia, was assaulted by a 28-year-old Juraj H., whose surname has been withheld pending trial.

Five days later Acorda died in hospital from injuries he sustained in the attack.




Organizers gathered around 3,000 protesters, mostly in their twenties carrying a banner "Justice for Henry" and "Nazi brain burn in hell".

In CCTV footage, Juraj H. hit Acorda, who fell in the ground unconscious but the attacker continued to kick him in the head and used the mobile phone to photograph him while lying in the street dying.