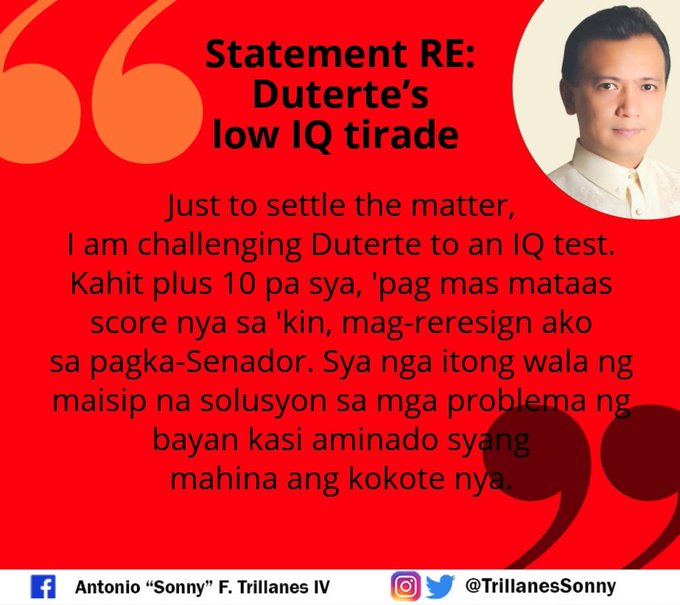 Senator Antonio "Sonny" Trillanes IV has dared
President Rodrigo Duterte again for simple "IQ Test", said, "I will resign if you got higher IQ test."
The challenged become more exciting as the senator come

up with "
Even if he's 10 points higher, as long as he gets a higher score than I do, I will resign as Senator."
Trillanes slammed back the chief executive after Duterte called out the senator with low IQ, questioning his level of intelligence. He added that the president is
the "laziest, craziest, and worst president this country ever had."